Greater Las Vegas Map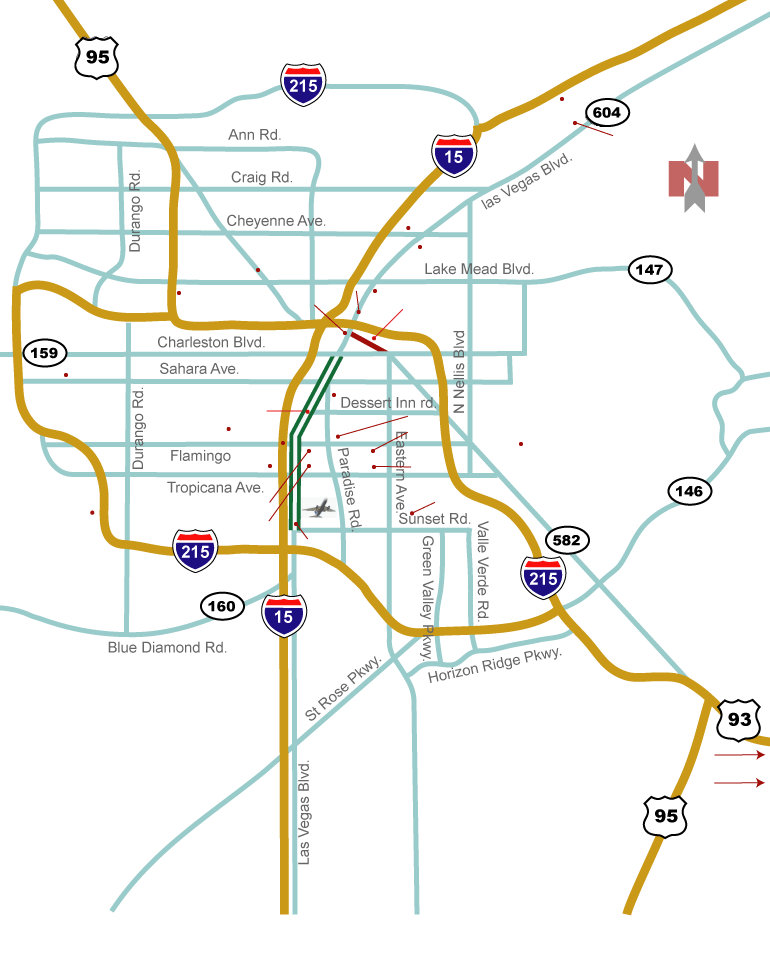 Sky Mania
Pole Position Raceway
Southern Nevada Center for the Arts
M&M's World
Liberace Museum
Fast Lap Kart Racing
China Town
Art Museum
Majorie Barrick Museum
Atomic Testing Museum
Vegas Indoor Skydiving
Lied Discovery Children's Museum
Mini Grand Prix
Las Vegas Zoo
Natural History Museum
Silver Nugget Bowling
Las Vegas Speedway
Carol Shelby Museum
GameWorks
Vegas Sign
CSN Planetarium
Putt Park
Wild West Horseback Adventure
Grand Canyon Airlines - Airplane tours
Papillon Grand Canyon Helicopter Rides


Attractions
Wild West Horseback Adventure
2470 Chandler Avenue
The Maverick breakfast adventure begins with a rise and shine pick-up at your hotel. Enjoy an authentic western-style breakfast with flapjacks, eggs, bacon, sausage and juice while the ranch hands pack the horses. Horseback riders enjoy the breathtaking views of the desert scenery and majestic mountains.
The Ol' Spanish Trail lunch adventure begins with a pick-up at your hotel. The ranch hands will greet you with the horses packed and ready for a beautiful ride into the Wild West. Ride the dusty trails that were once ridden by famous outlaws of the Old West. Finish the trail ride back to the ranch where an authentic cowboy feast awaits.
The Wild Wild West Scenic Sunset Dinner Ride begins with a pick-up at your hotel. Saddle your horse and trail into the majestic Nevada desert wilderness. You might catch sighting of jackrabbits or hear a coyote in the distance. After a spectacular sunset, enjoy a real life hands on experience at their ranch arena, and a delicious dinner to
finish the night.
Take home an unforgettable memory.
Enjoy horseback riding in Las Vegas.
Wild West Horseback Adventure

Las Vegas Power Pass

The Las Vegas Power Pass offers huge savings off admission fees to the largest selection of top Las Vegas shows, restaurants and attractons. Skip the lines at many locations and save valuable time and money.

The Las Vegas Power Pass is a visitor's passport to popular exciting things to do in Las Vegas, and includes Meal Ticket dining passes too.

Las Vegas Power Pass


Las Vegas Perks

Experience Las Vegas at half price with Las Vegas Perks coupon book. For one low price, you'll receive a discount book worth over $1,200 in "2 for 1" Las Vegas dining, shows, tours, attractions, gaming credits and match play certificates.

Why pay full price, when Las Vegas Perks offers many two for the price of one specials. Enjoy Las Vegas at Half Price! Order your Las Vegas booklets today and save.