Greater Las Vegas Map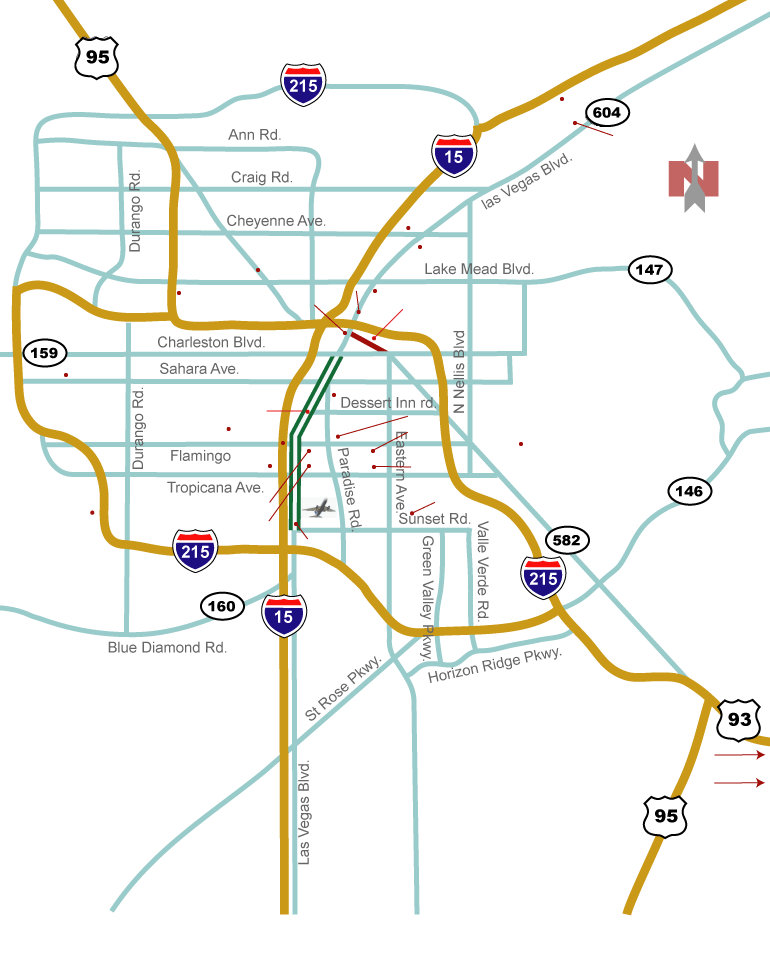 Sky Mania
Pole Position Raceway
Southern Nevada Center for the Arts
M&M's World
Liberace Museum
Fast Lap Kart Racing
China Town
Art Museum
Majorie Barrick Museum
Atomic Testing Museum
Vegas Indoor Skydiving
Lied Discovery Children's Museum
Mini Grand Prix
Las Vegas Zoo
Natural History Museum
Silver Nugget Bowling
Las Vegas Speedway
Carol Shelby Museum
GameWorks
Vegas Sign
CSN Planetarium
Putt Park
Wild West Horseback Adventure
Grand Canyon Airlines - Airplane tours
Papillon Grand Canyon Helicopter Rides


Attractions

Vegas Indoor Skydiving
200 Convention Center Drive
Experience human flight in an indoor facility. No airplane or parachute needed. Vegas Indoor Skydiving provides a safe indoor skydiving experience. Whether you are a novice just learning or a seasoned skydiver, you can enjoy the thrill of flight here.
The experience does not have an age limit, but participants must weigh at least 40 lbs.
Participants attend a brief training class and watch a short video covering the basics of skydiving. The instructor will demonstrate hand signals used, body positioning and proper flight techniques. You'll suit up in the proper gear that includes a specialized flight suit, goggles, helmet and earplugs.
It's a memorable experience for all ages.
Vegas Indoor Skydiving
Las Vegas Power Pass

The Las Vegas Power Pass offers huge savings off admission fees to the largest selection of top Las Vegas shows, restaurants and attractons. Skip the lines at many locations and save valuable time and money.

The Las Vegas Power Pass is a visitor's passport to popular exciting things to do in Las Vegas, and includes Meal Ticket dining passes too.

Las Vegas Power Pass


Las Vegas Perks

Experience Las Vegas at half price with Las Vegas Perks coupon book. For one low price, you'll receive a discount book worth over $1,200 in "2 for 1" Las Vegas dining, shows, tours, attractions, gaming credits and match play certificates.

Why pay full price, when Las Vegas Perks offers many two for the price of one specials. Enjoy Las Vegas at Half Price! Order your Las Vegas booklets today and save.