Greater Las Vegas Map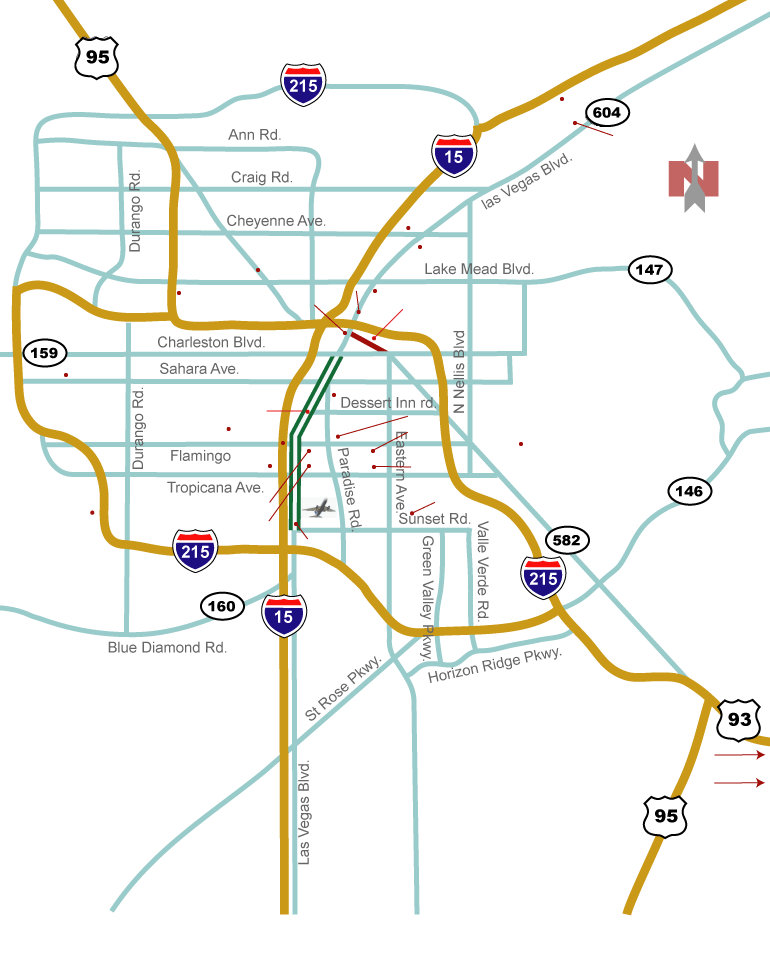 Sky Mania
Pole Position Raceway
Southern Nevada Center for the Arts
M&M's World
Liberace Museum
Fast Lap Kart Racing
China Town
Art Museum
Majorie Barrick Museum
Atomic Testing Museum
Vegas Indoor Skydiving
Lied Discovery Children's Museum
Mini Grand Prix
Las Vegas Zoo
Natural History Museum
Silver Nugget Bowling
Las Vegas Speedway
Carol Shelby Museum
GameWorks
Vegas Sign
CSN Planetarium
Putt Park
Wild West Horseback Adventure
Grand Canyon Airlines - Airplane tours
Papillon Grand Canyon Helicopter Rides


Attractions
CSN Planetarium
3200 E. Cheyenne Avenue.
The only public planetarium in Southern Nevada. Gaze at amazing constellations through the telescopes in their Observatory.
They also present exciting programs in a full domed audiovisual theatre. A hemispheric video projection system creates virtual realities for audience viewers.
The CSN Planetarium is located on the Cheyenne Campus of the College of Southern Nevada (CSN).
Event programs have included IBEX: Search for the Edge of the Solar System, Stargazing, Molecularium: Riding a Snowflake, Mystery of the Missing Seasons, and Larry, Cat in Space is produced by Loch Ness Productions.
Guests may purchase a variety of astronomically oriented items from their onsite Astronomy Store. They sell posters, apparel, scientific toys, model rocketry, celestial globes, and space pens for example.
CSN Planetarium

Las Vegas Power Pass

The Las Vegas Power Pass offers huge savings off admission fees to the largest selection of top Las Vegas shows, restaurants and attractons. Skip the lines at many locations and save valuable time and money.

The Las Vegas Power Pass is a visitor's passport to popular exciting things to do in Las Vegas, and includes Meal Ticket dining passes too.

Las Vegas Power Pass


Las Vegas Perks

Experience Las Vegas at half price with Las Vegas Perks coupon book. For one low price, you'll receive a discount book worth over $1,200 in "2 for 1" Las Vegas dining, shows, tours, attractions, gaming credits and match play certificates.

Why pay full price, when Las Vegas Perks offers many two for the price of one specials. Enjoy Las Vegas at Half Price! Order your Las Vegas booklets today and save.