Southern Nevada Map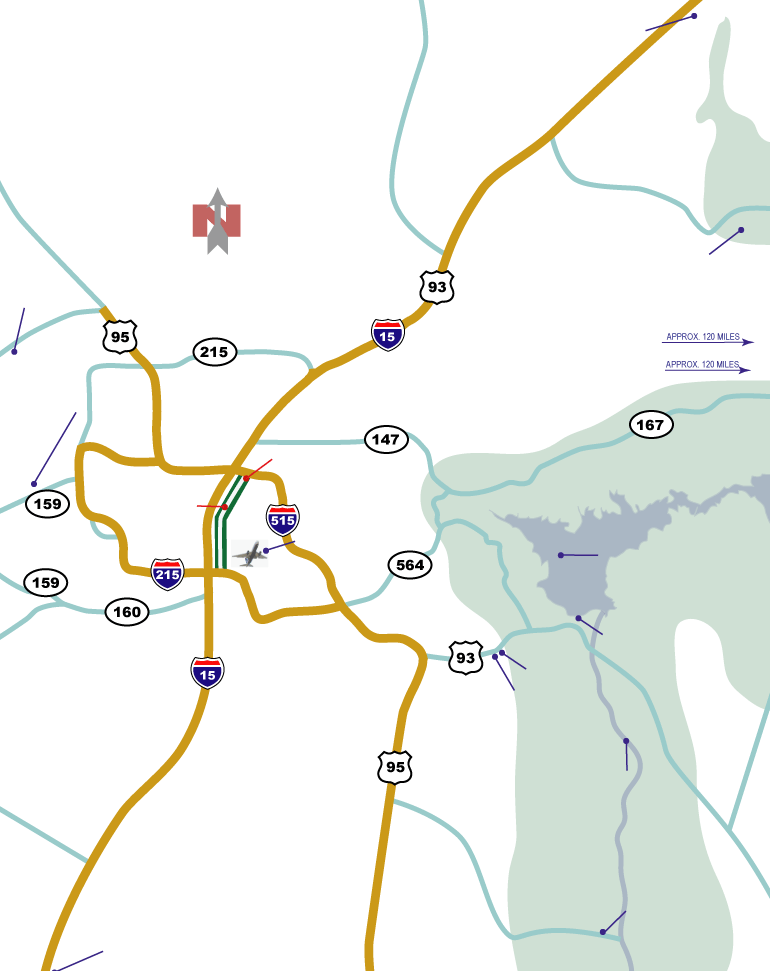 Eldorado Canyon
Hidden Valley
Valley of Fire State Park
Colorado River
Prim Valley Resort
Grand Canyon
Skywalk at the Grand Canyon
Mount Charleston
Red Rock Canyon
Lake Mead
Hoover Dam
Boulder City Airport
Boulder City
McCarren International Airport
Lake Mead National Recreation Area
Fremont St. (Downtown Las Vegas)
Las Vegas Strip
Get Started with

"Tours"

Click the links in the left column or on

the map to find "adventures" in the

Southern Nevada area.

Located in the Grand Canyon about 120 miles from Las Vegas


Las Vegas Tours
Skywalk at Grand Canyon - Las Vegas Tours
The Skywalk is a horseshoe-shaped glass walkway that extends over 70 feet out over the Grand Canyon. It is at an elevation of over 4,000 feet above the canyon floor. It has a glass floor and glass walls for optimum viewing.
The Skywalk at Grand Canyon is a popular tourist attraction with amazing views of a national treasure. It is owned by the Hualapai Indian tribe and was constructed in partnership with a Chinese-American businessman, David Jin. It was opened to the general public in March of 2007.
There are many ways to get to the Skywalk at the Grand Canyon.

Rollover icons to view Grand Canyon Skywalk