Southern Nevada Map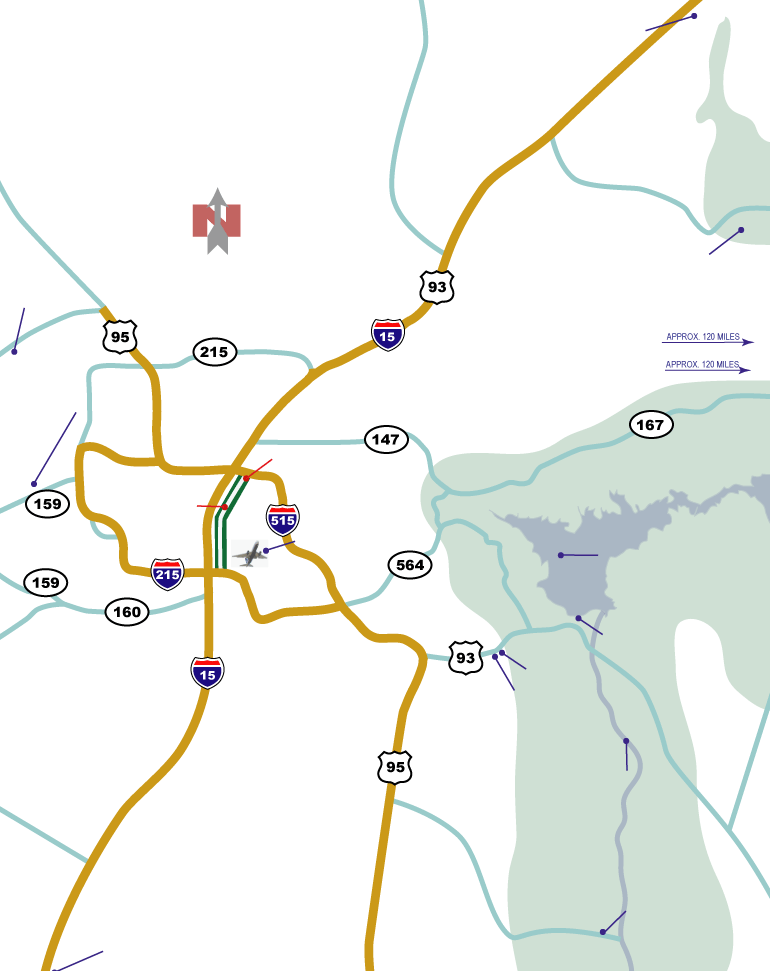 Eldorado Canyon
Hidden Valley
Valley of Fire State Park
Colorado River
Prim Valley Resort
Grand Canyon
Skywalk at the Grand Canyon
Mount Charleston
Red Rock Canyon
Lake Mead
Hoover Dam
Boulder City Airport
Boulder City
McCarren International Airport
Lake Mead National Recreation Area
Fremont St. (Downtown Las Vegas)
Las Vegas Strip
Get Started with

"Tours"

Click the links in the left column or on

the map to find "adventures" in the

Southern Nevada area.

Nearby Interest Points: Hoover Dam, Grand Canyon, Lake Mead


Las Vegas Tours
Colorado River - Las Vegas Tour
More than 1,400 miles long, the Colorado River flows from the Rocky Mountains of northern Colorado, through Nevada and the Grand Canyon, empting into the Gulf of California.
The Colorado River is a major life sustaining source of water in the arid American southwest. Several dams have been built along its path, including the famous Hoover Dam.
The Colorado River float trips are relaxing and scenic. While you may experience a few splashes there's no rushing white water. Leisurely float the river and view waterfalls, spectacular rock formations, and hot springs.

Rollover icons to view Colorado River Tours