Southern Nevada Map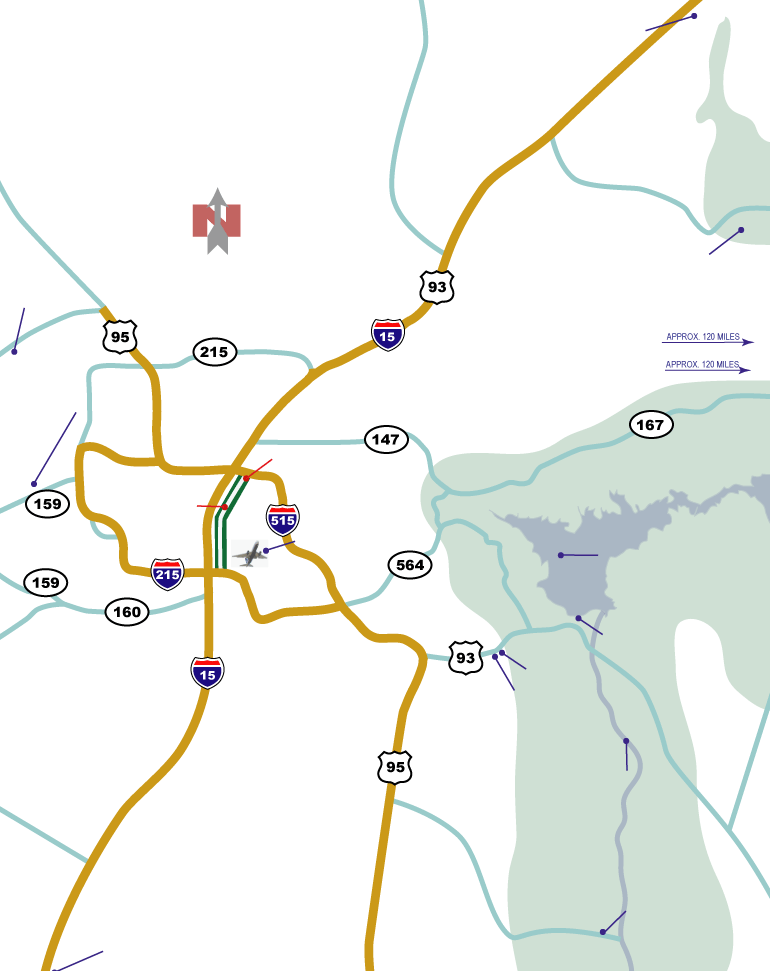 Eldorado Canyon
Hidden Valley
Valley of Fire State Park
Colorado River
Prim Valley Resort
Grand Canyon
Skywalk at the Grand Canyon
Mount Charleston
Red Rock Canyon
Lake Mead
Hoover Dam
Boulder City Airport
Boulder City
McCarren International Airport
Lake Mead National Recreation Area
Fremont St. (Downtown Las Vegas)
Las Vegas Strip
Get Started with

"Tours"

Click the links in the left column or on

the map to find "adventures" in the

Southern Nevada area.

Located about 30 miles southeast of Las Vegas, Nevada


Las Vegas Tours
Hoover Dam - Las Vegas Tours
Located on the border between Arizona and Nevada, Hoover dam is a concrete arch-gravity dam in the Black Canyon of the Colorado River. It towers over 720 feet and is the second highest dam in the USA.
Construction began in 1931 and was completed in 1936. Originally named boulder dam It is one of the largest public works projects ever built in the United States and it changed the future of the west by providing irrigation flow and hydroelectric power.
Every year thousands of tourists walk over the top of the dam and visit the turbine power plant generators that supply electricity to Las Vegas and through out the west.

Rollover icons to view Hoover Dam Tours