Southern Nevada Map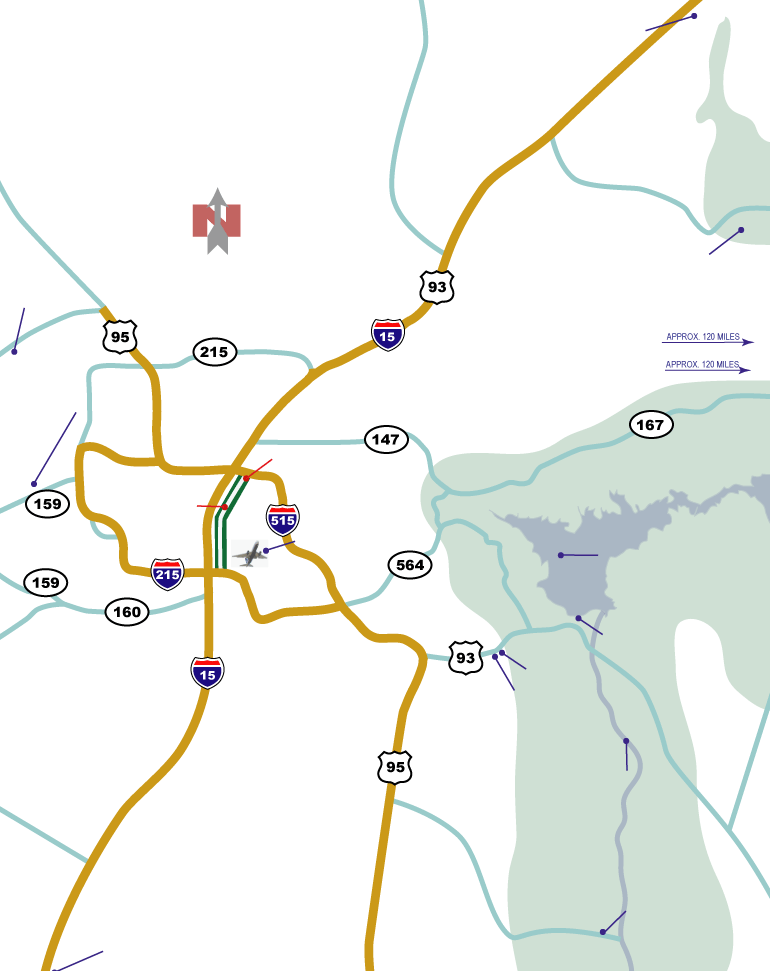 Eldorado Canyon
Hidden Valley
Valley of Fire State Park
Colorado River
Prim Valley Resort
Grand Canyon
Skywalk at the Grand Canyon
Mount Charleston
Red Rock Canyon
Lake Mead
Hoover Dam
Boulder City Airport
Boulder City
McCarren International Airport
Lake Mead National Recreation Area
Fremont St. (Downtown Las Vegas)
Las Vegas Strip
Get Started with

"Tours"

Click the links in the left column or on

the map to find "adventures" in the

Southern Nevada area.

Located about 15 Miles west of Las Vegas


Las Vegas Tours
Red Rock Canyon Tours - Las Vegas Tours
Red Rock Canyon is protected as a National Conservation area and one of the Mojave Desert's most beautiful landmarks. It has a complex geological history that helped to create the dramatic landscape unique to this region of the USA.
The area showcases large red sandstone peaks and walls rising up to 3,000 feet high. It is a popular hiking, biking, and sightseeing destination.
There are over 600 species of known plants in the area. You may spot a wild burro, rabbit, or desert tortoise. Desert bighorn sheep have been seen at higher elevations.
Red Rock Canyon is known to have been home to at least six different Native American cultures. Numerous petroglyphs, limestone Indian roasting pits, and pottery remain today throughout the area.

Rollover icons to view Red Rock Canyon Tours