Southern Nevada Map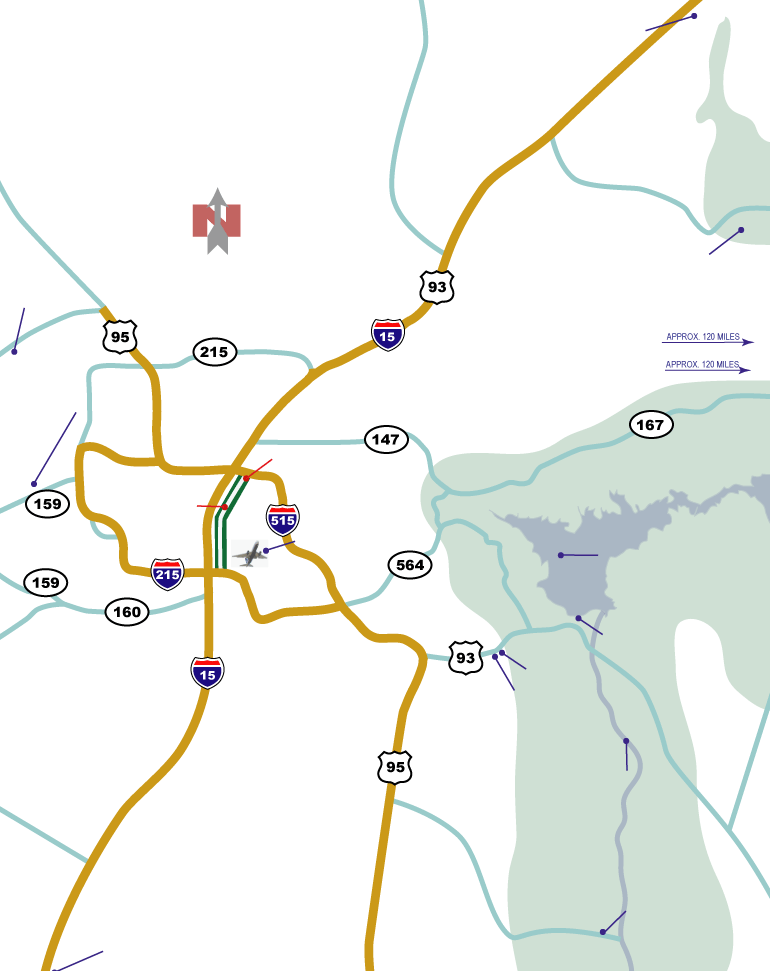 Eldorado Canyon
Hidden Valley
Valley of Fire State Park
Colorado River
Prim Valley Resort
Grand Canyon
Skywalk at the Grand Canyon
Mount Charleston
Red Rock Canyon
Lake Mead
Hoover Dam
Boulder City Airport
Boulder City
McCarren International Airport
Lake Mead National Recreation Area
Fremont St. (Downtown Las Vegas)
Las Vegas Strip
Get Started with

"Tours"

Click the links in the left column or on

the map to find "adventures" in the

Southern Nevada area.

Located 83 miles northwest of
Las Vegas

Las Vegas Tours
Area 51 - Las Vegas Tours
What happens on Earth, stays on Earth !
Area 51 is located about 83 miles north-northwest of downtown Las Vegas.
It is part of a large restricted military airfield base near Groom Lake.
The intense secrecy and strict military security in the area has made Area 51 the frequent subject of UFO controversy. Although the facilities' primary purpose is believed to be aircraft and weapons development and testing, numerous testimonies of extra-terrestrial research have emerged.
In 1947 an extra-terrestrial spacecraft allegedly crashed at Roswell, New Mexico, USA. Among the recovered debris were alien corpses. Supposedly,
the alien occupants and their craft were taken to the Area 51 military base
for examinations.
UFO proponents maintain that the military continues to engage in a massive cover-up of the truth of the actual events.
Take an extreme tour to the world's most top secret military facility. The extent
of the research conducted here remains a mystery. Tour the surroundings of
Area 51 and come to your own conclusions.

Rollover icons to view Area 51 Tours