Las Vegas Strip Map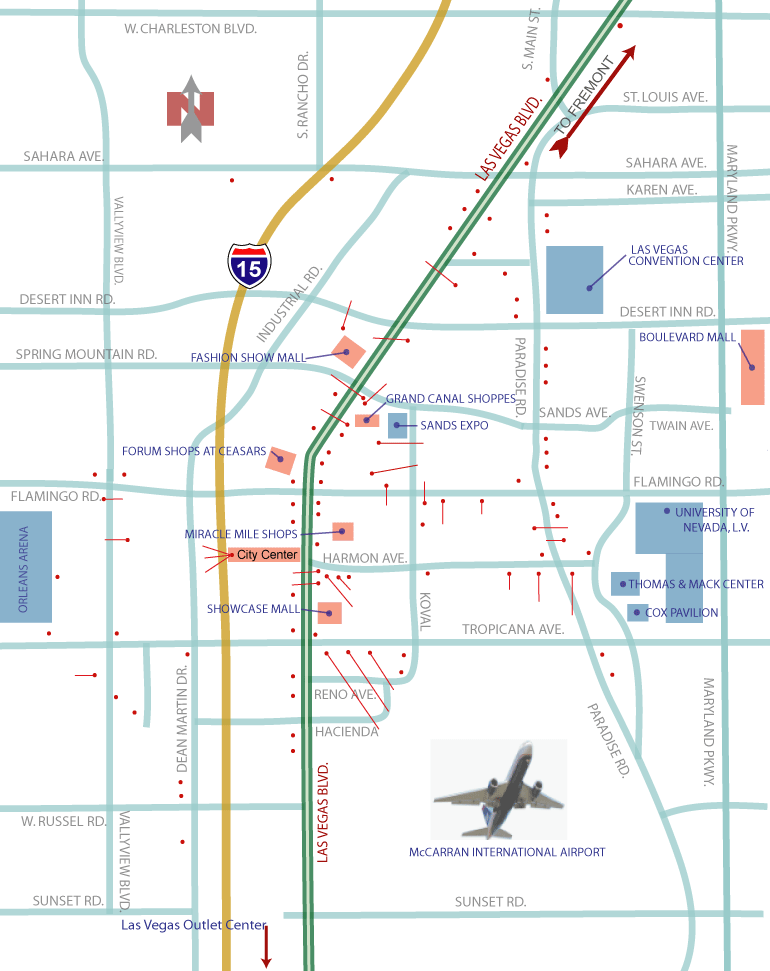 Get Started with

"Shows"

Click the links in the left column or on

the map to find shows & tickets on the

Las Vegas Strip.

Or rollover this icon

Aria
Alexis
Ambassador
America's Best Value
Artisan
Aruba Hotel & Spa
Atrium
Ambassador Strip Travelodge
Bally's
Bellagio
Best Western Mardi Gras
Best Western McCarran
Bill's Gamblin
Caesars Palace
Cancun Resort
Candlewood Suites
Carriage House
Casino Royal
Circus Circus
Clarion
Comfort Inn
Courtyard
Courtyard
Embassy
Suites
Embassy
Emerald
Suites
Emerald Suites
Tropicana
Encore at Wynn
Excalibur
Extended Stay
Deluxe
Fairfield Inn
Fairfield
Flamingo
Four Seasons
Gold Coast
Hampton Inn
Hard Rock
Harrah's
Desert Rose
Hilton Grand Vac.
Hilton Grand Vac.
Hilton Grand Vac.
Holiday Inn
Hooters Casino & Hotel
Howard Johnson
Hyatt Place
Imperial Palace
Jockey Club
La Quinta
La Quinta
Las Vegas Hilton
Luxor
Mandalay Bay
Mandarin
MGM Grand
Marriot Suites
Marriot Grand
Mirage
Monte Carlo
New York
New York
Orleans
The Palms
Palace Station
Palazzo
Paris
Planet Hollywood
Platinum
Polo Towers
Renaissance
Residence Inn
Residence Inn
Residence Inn
Rio
Riviera
Royal Vacations Suites
Sahara
Signature
Stratosphere
St Tropez
Summer Bay
Super 8
Terrible's
Travelodge
Treasure Island
Tropicana
Trump
Tuscany
Vdara
Venetian
Villa Roma
Westin
Wild Wild West
Wyndham
Wynn Las Vegas


Phantom at the Venetian Hotel
Phantom plays at the Venetian... be seduced!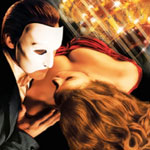 Phantom of the Opera, is the world's most recognized musical theatre masterpiece. This production spectacular is held in the magnificent custom-built theatre at the Venetian Las Vegas. Designed to recreate the Paris Opera House of its era, you'll find yourself entranced in the Phantom's World.
Phantom is a musical based on the French novel, Le Fantôme de l'Opéra by Gaston Leroux. The original show opened in London's West End in 1986. It was directed by Hal Prince, choreographed by Gillian Lynn, with music composed by Andrew Lloyd Webber.
The original creative team have joined to recreate the show at the Venetian. It includes every song from the original production and is made even more spectacular by effects created with modern technology. Phantom is one of the most popular, longest running musicals in history today.
The theatre takes you back in time, adorned with plush red seats and curtains, opera boxes lining the sides, an elaborate hand-painted ceiling with an 80-foot wide dome, and a giant shimmering chandelier serving as a spectacular centerpiece of the stage.
The Phantom is born to an aristocratic family but is imprisoned in a mask as a child because of his facial deformity. He is a musician, composer, and a magician, but goes on to live a lonely life touring in sideshows, later becomes a court jester to the Sultan of Persia, and eventually moves to Paris to become an architect of the Opera House, residing in its underground lair.
The stories plot revolves around a beautiful Swedish chorus girl at the Opera also aspiring opera singer, who becomes the obsession of this mysterious, disfigured musical genius known as "The Phantom of the Opera".
Phantom of the Opera is a splendidly cast production with enchanting music, sumptuous costumes and design. The delirious romantic power this masterpiece instills, can sweep you away if you let it in.
Experience the rapturous production of Phantom of the Opera at Venetian.
Las Vegas shows sell out fast. Book early to get best seats.
Las Vegas Power Pass

The Las Vegas Power Pass offers huge savings off admission fees to the largest
selection of top Las Vegas shows, restaurants and attractons. Skip the lines at
many locations and save time and money.



Half Price Shows

Purchase shows, tours, and attraction tickets for 50% off box office price. With HalfPriceShows there is no reason to pay full price or stand in lines. New items are added regularly. Buy discount tickets online!



Club Viva Las Vegas

NO cover charges. NO waiting in lines. Nightlife connection to the hottest clubs. Luxury transportation, VIP entrance with host and cocktails onboard. Hit three clubs for $49. Bachelor & bachelorette party specials. They get you in!



Vegas Bite Card

Save Over $500 on Shows, Tours, Attractions, Restaurants, Golf and Weddings! Half price shows and food. Unlimited use for one year. Card with no coupons. Show your card to receive discounts. The premium discount card for Las Vegas.



Las Vegas Perks

Experience Las Vegas at half price with Las Vegas Perks coupon book. For one low price, you'll receive a discount book worth over $1,200 in "2 for 1" Las Vegas dining, shows, tours, attractions, gaming credits and match play certificates.



Golf Card International

Savings on golf at nearly 3,000 golf courses. Up to 50% savings on cart and green fee for two rounds per year at an additional 2,400 courses. Newsletter and 20% savings on product purchases.